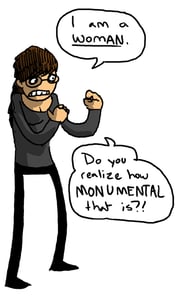 $

8.00
Ever wanted Allan to draw a portrait of you (in the Allan style) and then SEND YOU that portrait? Well if you have, then this is the solution for you!
Buy this and send Allan a URL of a photo you'd like him to draw! Then he will draw it! If you forget to send him a photo URL he will e-mail you!
Once he's done he will mail the picture to you! Also he will put it online!
Also you can get it in color or grayscale. Color is done digitally, grayscale is done with markers (why it costs a little more).